Testimonials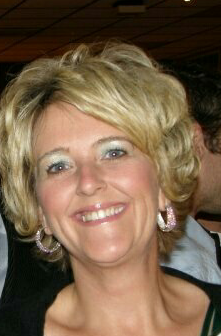 Cathy Thompson
Cathy Thompson, a mother of two kids, works full-time at Conemaugh Memorial Medical Center in Johnstown, PA as a Medical Coding/Billing Specialist and Records Custodian. Cathy has been working for the Medical Center for 25 years and has been in her current position for the last 7 years. Wanting to advance in her career and increase her future earning potential, Cathy decided to pursue a Professional Medical Coding and Billing Certificate at Pennsylvania Highlands Community College.
In the spring of 2014, Cathy enrolled in the certificate program and soon discovered that she could get an Associate of Applied Science degree by taking an additional 10 courses. After looking at the course descriptions and outcomes, Cathy believed she had already gained the knowledge for some of the courses from her work experience. At her advisor's suggestion, she registered for an account on College Credit FastTrack portal and petitioned for Prior Learning Assessment (PLA) credit for these courses.
"I petitioned 5 courses for PLA credit through College Credit FastTrack and each one was approved, giving me a total of 13 credits. The portal was intuitive and guided me along the entire process. I was able to easily create my portfolio, supporting my knowledge and experience through examples of my work, such as Medicare reports I create in my current position"
Cathy has been busy juggling school, work and her family life, but she is proud of all she has been able to accomplish.
"I'll be graduating in December with my Healthcare Information Specialist Associate degree, which only took me 18 months part-time. I was able to save a significant amount of time and money petitioning for PLA credit through College Credit Fast Track. Each course petition cost me $129, whereas tuition with fees would have cost me $189 per credit, and that doesn't include the cost of books. Anyone going to college that has work experience in a field should consider applying for PLA credit. Why relearn what you already know? Go for it! You have nothing to lose."