About College Credit FastTrack
College Credit for Work or Life Experience
College Credit FastTrack is dedicated to assisting current and prospective students in obtaining college credit at one of the Participating Colleges based on prior work or life experience.
You will be able to select your target or currently enrolled institution, explore courses you feel are relevant to your prior learning, talk one-on-one with an advisor about your options, as well as create an e-portfolio which enables you to document and compile your prior learning for evaluation of credit.
Check out How it Works to learn more.
College Credit FastTrack also offers you information on other options for prior learning recognition that can save you time and money toward your educational goals.
College Credit FastTrack was originally funded by the U.S. Department of Labor in order to help meet the educational requirements of the future workforce.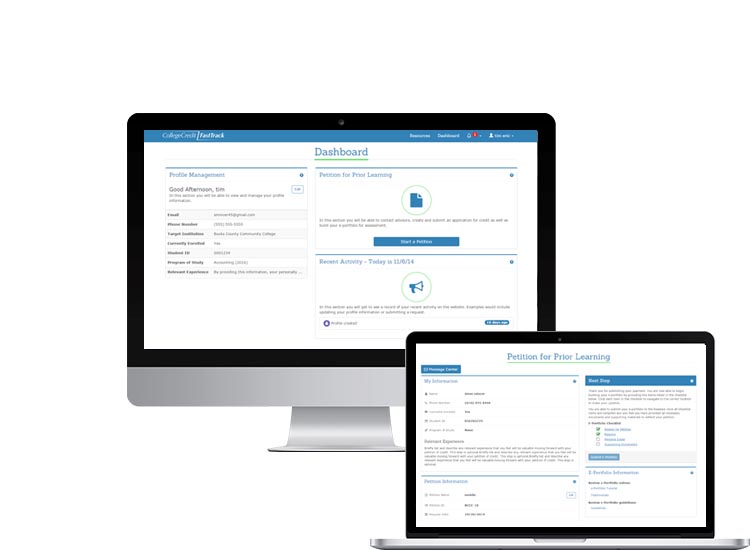 It is estimated that there will be 165 million jobs in the U.S. economy by 2020, and 65 percent of these positions will require some form of postsecondary education or training.

- "Recovery: Job Growth and Education Requirements Through 2020," Georgetown University Center on Education and Workforce
"I petitioned 5 courses for PLA credit through College Credit FastTrack and each one was approved, giving me a total of 13 credits. "

- Visit the Testimonials page to read my story